You have probably had a friend or relative with braces at some point in your life and chances are their orthodontic treatment centred on the most common type of braces… Traditional braces are metal braces and they are usually made of stainless steel. Today, traditional braces are smaller, more comfortable and more attractive than ever.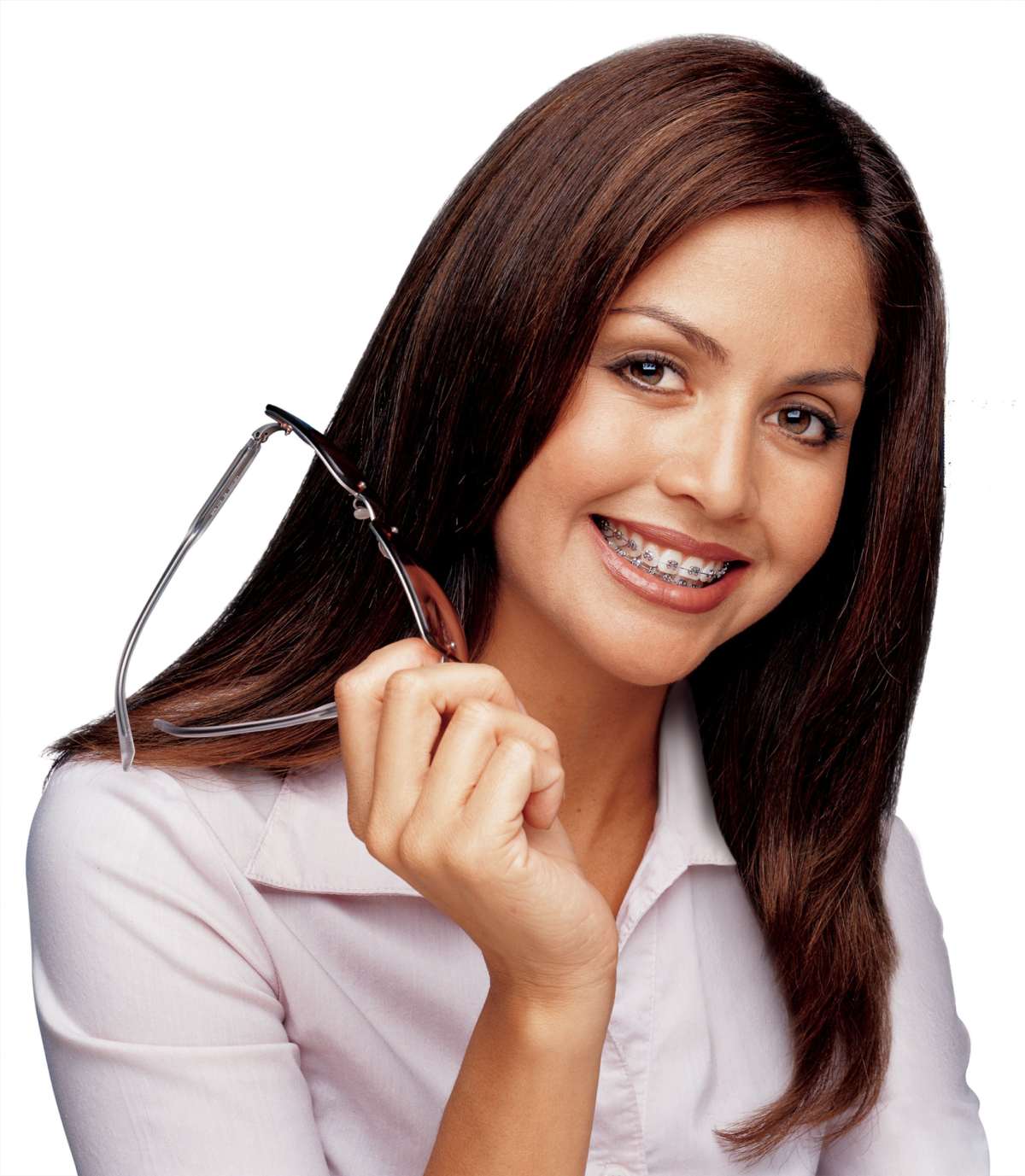 Traditional braces involve a series of small metal devices known as brackets that are bonded to the front surface of each tooth and an orthodontic wire, which is held in place by rubber band ligatures. The elastics used to connect the wire to the brackets are available in a range of colours – these can be changed at every appointment, so you can have some fun mixing and matching colours to personalise the look of your braces. If you prefer something more discreet, clear or silver colours can be used to maintain a subtle appearance.
The orthodontic arch wire helps to move teeth into the desired position, with varying sized wires supporting the process. Traditional braces are versatile, cost effective and suitable to treat most orthodontic problems. The amount of time braces will be required for will depend on each personal treatment plan and the Earlwood Orthodontics team makes sure you know how to look after your braces to minimise treatment time. Braces can benefit people of all ages and at Earlwood Orthodontics our friendly team aims to make every aspect of your orthodontic treatment plan easy and comfortable, so that your braces embrace you perfectly.
How do metal braces work?
Metal braces work by applying pressure to your teeth. The main archwire which connects all the individual brackets on your teeth, gradually encourages them to conform to a specific position. Each time you visit your orthodontist, your metal braces are tightened by having the ties or wires changed, new pressure is applied to your teeth to continue their movement to a new or straighter position.
Do metal braces work faster?
Generally, there is no quicker or slower orthodontic appliance. Orthodontics appliances make teeth move by applying forces to the teeth, which respond to this force by moving in a specific direction. The type of braces does not determine the rate of tooth movement. Instead, it is your bone biology, the kind of movement required, and the force's consistency, which will dictate how quickly your teeth move.
How long does it take for metal braces to work?
The length of your metal braces treatment will depend on many things, from the state of your teeth to the complexity of movements required, the patient's commitment to following their orthodontist's instructions and even the general dental hygiene of the patient.
How much do metal braces cost?
The cost of your braces treatment will depend on various factors and will be determined by the orthodontist at your consultation. At Earlwood Orthodontics, metal braces are one of the most affordable treatments. We offer a wide variety of flexible payment plans because we believe that everyone deserves the opportunity to smile.
Are metal braces the only option?
We offer various orthodontic treatment options at Earlwood Orthodontics — from traditional metal braces to Invisalign, incognito braces and clear braces. The right choice for you will depend on a combination of factors and will be discussed by the doctor at your consultation.
What are the benefits of choosing metal braces?
Metal braces behave similarly to ceramic braces, with the primary difference being aesthetics. Metal braces are less abrasive than ceramic braces when biting on them, but the risk of this happening depends on how your teeth meet when you are biting down. Metal braces are bonded to your teeth which takes compliance out of the equation; however, oral hygiene might be more time consuming when compared to wearing aligners.
What type of orthodontic problems can be treated with metal braces?
Most orthodontic problems can be treated with metal braces; from crooked teeth to overcrowding, underbites, overbites, misaligned jaws;
The team at Earlwood Orthodontics is qualified, experienced and committed to helping our patients to achieve and enjoy their best smile.
For more about our practice or to book an appointment with us, contact us online today. We look forward to hearing from you.
Want to know more?
To find out how orthodontic treatment may be beneficial to you, contact us today.
218 Homer St,Earlwood NSW 2206