What is Invisalign?
Your Invisalign treatment consists of a series of nearly invisible, removable aligners that you change every two weeks for the next set of aligners. Each aligner is individually manufactured for your teeth, and your teeth only. As you replace each aligner, your teeth will move – little by little, week by week – until they have straightened to the final position prescribed by your dental provider.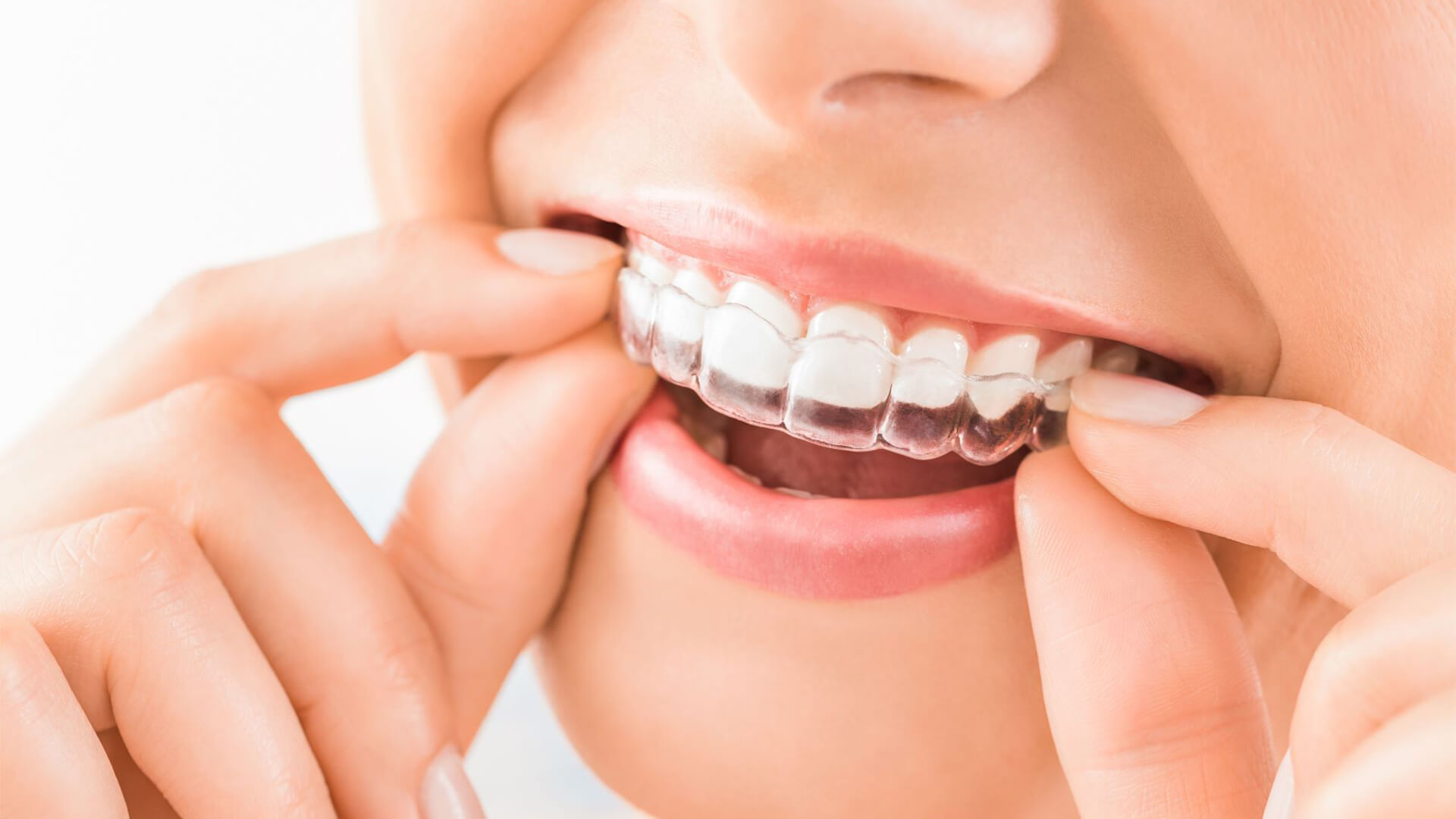 What's more, a virtual treatment plan generated by Align Technology's unique ClinCheck® software shows the series of movements your teeth will go through over the course of the treatment. This allows you to see upfront what your teeth are expected to look like at the end of the treatment. From the results of the ClinCheck software, your custom-made, clear aligners are produced especially for you. If you're ready for a smile that transforms your appearance, Invisalign is your answer. Although there are many choices out there, no other treatment works as comfortably as Invisalign. Invisalign is the best way to transform your smile without interfering with your day-to-day life.
Will it work for me?
A confident smile and increased self esteem aren't the only benefits of correcting your smile with Invisalign – your oral health can be positively enhanced as well. Learn more about several common issues below that an experienced Invisalign-trained dental provider can work with you to correct.
Over Crowded Teeth
Overcrowded teeth occur when there is simply a lack of room within your jaw for all of your teeth to fit normally. When left untreated, overly crowded teeth can cause an increased chance of gum disease as your teeth are harder to clean and can prevent the normal function of teeth.
Widely Spaced Teeth
Widely spaced teeth occur when you have extra space within your jaw. This could be due to small sized teeth, abnormal growth of the jaw bones, genetics, missing teeth and/or tongue protrusion. When teeth are missing, this issue can also be caused by the other teeth shifting due to extra space. Spacing issues can lead to some periodontal diseases including gingivitis and periodontitis that, left untreated, can lead to tooth loss.
Crossbites
Crossbites occur when the upper and lower jaws are both misaligned. It usually causes one or more upper teeth to bite on the inside of the lower teeth, and can happen on both the front and/or the sides of the mouth. This issue can cause wear of the teeth, gum disease and bone loss.
Overbites
Overbites occur when the upper teeth overlap significantly with the lower teeth. It's typically caused by either genetics, bad oral habits, or over development of the bone that supports the teeth. This issue can lead to gum problems or irritation, and/or wear on the lower teeth and can cause painful jaw and joint problems.
Underbites
Underbites occur when the lower teeth protrude past the front teeth, usually caused by undergrowth of the upper jaw, overgrowth of the lower jaw, or both. It can also be caused by missing upper teeth. This issue can prevent the normal function of front teeth or molars which can lead to tooth wear. It can also cause painful jaw and joint problems.
It is important that you visit an experienced Invisalign-trained dental provider to see how well Invisalign fits your specific needs. And of course, there are other considerations when making the decision to straighten your teeth. Think about how Invisalign can fit in your life by providing a virtually invisible option to getting the smile you want.
Why Invisalign is the "clear" choice for teeth alignment
Invisalign may be the perfect solution if you're looking for a viable alternative to braces for yourself or your child. Here are some of the benefits of this revolutionary technology:
Virtually invisible

— Invisalign is made of clear plastic, offering many of the same benefits as traditional braces without the bulky, unattractive look.

Comfortable

— Because of its material, Invisalign is more comfortable than traditional metal braces. It's also custom-made to fit your mouth and teeth so that it won't rub against your gums or cheeks like braces.

Removable

— The ability to remove these aligners makes oral hygiene much more manageable. You can brush and floss your teeth as usual, ensuring that your teeth stay clean and healthy throughout treatment.

No food restrictions

— Unlike traditional metal braces, which require avoiding certain foods that could damage the brackets or wires, you can eat whatever you want during your Invisalign treatment. You don't have to give up your favourite crunchy snacks or chewy candy!

Suitable for all ages

— Invisalign is ideal for teens who want more comfort and adults who might have missed out on orthodontic treatment in their teenage years. After all, everyone deserves a great smile.
Earlwood Orthodontics — your go-to for Invisalign in Sydney
Invisalign gradually corrects teeth so you or your child won't have to worry about other braces' discomfort, inconvenience, or embarrassment. If you're keen on reaping the benefits of Invisalign in Sydney, look no further than Earlwood Orthodontics.
At Earlwood Orthodontics, we pride ourselves on providing personalised care for patients of all ages in a warm and welcoming environment. Our expert orthodontist guarantee that each consultation or treatment is as comfortable and practical as possible. We hold unparalleled expertise in a wide range of orthodontic techniques, from Invisalign to other types of braces.
Don't wait any longer to achieve the smile you've always wanted. Book an appointment to take the first step towards a straighter, healthier and more confident smile for you or your children. Don't hesitate to contact us for more information on Invisalign in Sydney.
Want to know more?
To find out how orthodontic treatment may be beneficial to you, contact us today.
218 Homer St,Earlwood NSW 2206